Choosing the right size is easy with Midford - you can check out our easy fit guide or ask your Account Manager to make sure you get the right size every time!
Click here to view the Midford Size Guide.
NECK
Measure around the neck where the top of the shirt collar would sit - leaving room for comfort.
CHEST / BUST
Standing naturally, measure under the arms around the fullest part of the chest & shoulder blades.
WAIST
Measure around the natural waistline.
HIPS
Measure around the fullest part of the bottom.
HEIGHT
Bare feet, together and flat on the floor, measure from the top of the head to the ground.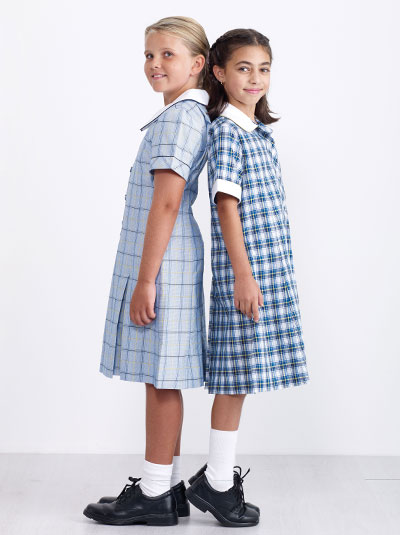 The following guide has been put together to help you & your customers select the right size. The Midford size guide should be used as just that – a guide. Please be aware that the below measurements indicate the size of the child, not the garment. Garments will vary according to the size & fit of the particular garment.
If you have a query relating to the size of a certain style, simply call our Customer Service team who have been well trained on our sizing in general & on individual garments in particular.
Size Guide
MALE CHILDREN'S SIZES (CM)
Size
4
5
6
7
8
9
10
11
12
13
14
15
16
17
18
20
22
24
26
28
30
32
34
To fit height
108
115
120
125
130
135
140
145
150
155
160
165
170
175
180
To fit chest
60
62
64
66
68
70
72
74
76
78
80
82
86
88
90
95
100
105
110
115
120
125
130
To fit neck
28
29
30
31
32
33
34
34.5
35
35.5
36
37
38
39
40
41
42
43
44
45
46
47
48
To fit waist
56
57
58
59
60
62
64
66
68
70
72
74
76
79
82
87
92
97
102
107
112
117
122
To fit hip
62
64
66
68
70
72
74
76
78
81
84
87
90
92.5
95
100
105
110
115
120
125
130
135
MALE ADULTS' SIZES (CM)
Size
77
82
87
92
97
102
107
112
117
122
xs
S
M
L
XL
2XL
3XL
4XL
5XL
6XL
To fit chest
85
90
95
100
105
110
115
120
125
130
To fit waist
77
82
87
92
97
102
107
112
117
122
To fit hip
90
95
100
105
110
115
120
125
130
135
FEMALE CHILDREN'S SIZES (CM)
Size
4
5
6
7
8
10
12
14
16
18
20
22
24
26
To fit height
108
115
120
125
130
140
150
160
165
170
To fit chest
60
62
64
66
68
74
80
86
90
95
100
105
110
115
To fit neck
28
29
30
31
32
34
35
36
38
40
41
42
43
44
To fit waist
56
57
58
59
60
62
64
66
70
75
80
85
90
95
To fit hip
62
64
66
68
72
78
84
90
95
100
105
110
115
120
FEMALE ADULTS' SIZES (CM)
Size
6A
8A
10A
12A
14A
16A
18A
20A
22A
24A
26A
2XS
XS
S
M
L
XL
2XL
3XL
4XL
5XL
6XL
To fit bust
80
85
90
95
100
105
110
115
120
125
130
To fit waist
60
65
70
75
80
85
90
95
100
105
110
To fit hip
85
90
95
100
105
110
115
120
125
130
135
Note: The above sizes indicate body measurements
Children's Unisex Sizes - REFER TO MALE CHILDREN SIZES
Adults' Unisex Sizes - REFER TO MALE ADULT SIZES